Whose Fence Is It Anyway?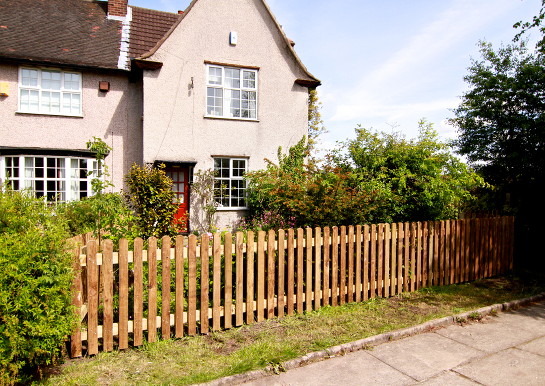 Whose Fence Is It? Guidelines That Every Must Know
Understanding the boundaries of your home is, an often overlooked, yet necessary aspect of homeownership. Disputes between neighbours often originate from the simplest disagreement, such as when the question of whose fence is it is posed.
Property owners and their neighbours can decide where each property boundaries lie. This is known as a boundary agreement. Should you be unsure of your boundary,by obtaining a copy of past property deeds homeowners can discover comprehensive information on any adjoining land. This simply action will settle any boundary dispute between neighbours.
To find out how you can obtain the existing deeds to your property and understand whose fence is it yours or your neighbours, simply visit Direct Gov. You need only complete a short request form to discover whose fence is it.
Property deeds are made up of several documents. Each document costs £7 on request. By knowing the exact documents required when settling the whose fence is it question, homeowners can save themselves much expense – and time sifting through each document to find the applicable section.
Springbok Properties can provide homeowners with comprehensive guidance and advice on how to find out whose fence is it. Our award-winning customer service team is available 24/7 on: 0800 068 4015.
Common Assumptions About theWhose Fence Is It Question
The common assumption amongst homeowners is that they own the fence facing their property. However, this is a falsehood. The truth of the whose fence is it question is a mite more complicated.
The reality is that there's no general rule regarding proximity and aspect that determines whose fence is it. Land ownership is calculated by assessing small parcels of land, each surrounded by boundaries.
Upon moving into a new property, homeowners are advised to identify the conveyance deed (sometimes known as the transfer deed.) This will identify the boundaries of the purchases property, and answer any boundary debate that could potentially arise regarding whose fence is it.
For more information about boundary lines, or to sell your home fast for cash, contact Springbok Properties TODAY on: 0800 068 7935.
What to Do About a Boundary Dispute
In most cases, title plans only show general property boundaries. This can prove unhelpful for neighbours determined to find out whose fence is it.
Unfortunately, any questions homeowners have regarding whose fence is it can't be resolved by contacting The Land Registry. However, those homeowners determined to discover whose fence is it have options to pursue.
Should any dispute over whose fence is it arise, the first course of action is to ascertain who owns the disputed land. This information should be clearly highlighted in your deeds to the property.
Homeowners should be aware that in some cases, property boundaries can differ from those described in the deeds. The most common cause of this discrepancy is when boundaries have been changed by encroachment (occupation without permission) or under agreement.
For more information on how to initiate a boundary dispute to discover whose fence is it, homeowners are advised to contact The Citizens Advice who'll be able guide them throughout the process.
However, before immediately contacting The Citizen's Advice over a quarrel regarding whose fence is it between you and your neighbour, these are the actions homeowners should take.
Actions Over Whose Fence Is It that Can Be Taken
Understand Your Property Boundary Lines
As with any dispute, especially that of a disagreement over whose fence is it, homeowners are advised to understand their rights. Often, any debate amongst neighbours concerning boundary lines or disagreements over whose fence is itstems from a misunderstanding of property boundary lines.
Communicate with Your Neighbour
Safe in the knowledge that you have a debate over whose fence is it with your neighbour, the first step to resolving the issue is to open the lines of communication between both parties to discover whose fence is it amicably.
Contact the Landlord (If the Property is Rented)
Tenants experiencing problems finding out whose fence is it on their property are advised to contact their landlord or local housing association. Whomever owns the property is in a better position to resolve any dispute as they own the property. They are ultimately responsible for it.
If tenants feel the dispute over whose fence is ithas become, an issue of discrimination, it's important that they contact their landlord. For more information about neighbour disputes and discrimination, The Citizens Advice can provide tenants and property owners with a wealth of information to help them understand their rights.
Inform your Planning Department
Your local planning department has the power to investigate whose fence is it on your behalf and determine if a breach of planning control has occurred. Should the investigation deem that there has been a breach by your neighbours if, for example, building work has encroached on your property or disrupted your fence without your permission, you have a strong case to dispute this.
For more information on how your local planning department can help you determining whose fence is it, visit the Planning Portal today.
Solicitor's Letter
Should a friendly conversation with your neighbour prove ineffective, homeowners can take further action by engaging your solicitor and sending a letter to resolve an escalating whose fence is it disagreement.
A solicitor's letter can be especially effective in resolving the whose fence is it problem with tenants, as they may fear eviction by their landlord and take appropriate action. A solicitors' letter is equally effective in the case of a genuine disagreement between parties who steadfastly believe that they own the land.
Court Action
Taking court action should be the action to take once every other alternative has been exhausted. It can be both very costly and prompt the complete breakdown in communications between neighbours.
Before choosing to take court action to resolve whose fence is it, tenants and homeowners are advised to check if they are eligible for legal aid.
As with any dispute determining whose fence is it can be quite stressful and have a detrimental effect on health, homeowners and tenants are additionally advised to pursue all appropriate stages to resolve whose fence is it, before taking legal advice.
Springbok Properties offers more than the chance to sell your house fast for as much as 99% of its full market value. As a business, we're dedicated to offering our customers comprehensive advice on a range of home ownership matters, including disputes over whose fence is it.
To find out how you can discover whose fence is it, or list your property with a business that has sold more than 1800 properties in under 10 days, call us today on: 0800 068 4015.