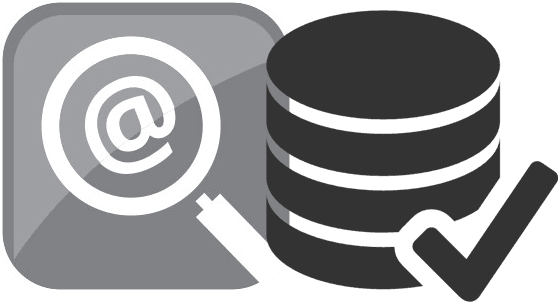 Advertising on Major Property Portals
Newspaper / Media Advertising
Local Websites...
230+ 'Local Press' websites

Alfreton Chad
Arbroath Herald
Ballymena & Antrim Times
Ballymoney & Moyle Times
Banbridge Leader
Banbury Guardian
Barnoldswick & Earby Times
Batley & Birstall News
Bedfordshire Times & Citizen
Belfast News
Bellshill Speaker
Belper News
Bentham Guardian
Berwick Advertiser
Berwick Gazette
Berwickshire News
Beverley Guardian
Bexhill Observer
Bicester Review
Biggleswade Chronicle
Bingo
Bognor & Chichester Guardian
Bognor Observer
Boston Standard
Brackley & Towcester Advertiser
Brechin Advertiser
Bridlington Free Press
Brighouse Echo
Buchan Observer
Buckingham & Winslow Advertiser
Bucks Advertiser
Bucks Herald
Burnley Express
Bury Free Press
Business Citizen
Buxton Advertiser
Carluke Gazette
Carrick Gazette
Carrick Times
Chichester Observer
Chorley Guardian
Citizen First
Clitheroe Advertiser & Times
Coleraine Times
Colne Times
Cornish Guardian
Crawley Observer
Crawley Times
Cumbernauld News
Dating
Daventry Express
DealMonster
Deeside Piper & Herald
Derbyshire Times
Derry Journal Tuesday
Derry Journal Friday
Dewsbury Reporter
Dinnington Guardian
Dirt Bike Rider
Diss Express
Doncaster Free Press
Donegal Democrat
Donegal People's Press
Donside Piper & Herald
Driffield Times & Post
Dronfield Advertiser
Dundalk Democrat
Dunstable Gazette
East Fife Mail
East Gordon Advertiser
East Lothian News
Eastbourne Gazette
Eastbourne Herald
Eastwood & Kimberley Advertiser
Eckington Leader
Edinburgh Evening News
Ellon Times
Epworth Bells
Falkirk & Grangemouth Advertiser
Farming Life
Fenland Citizen
Fife Free Press
Fife Herald
Find It
Fleetwood Weekly News
Forfar Dispatch
Fraserburgh Herald
Gainsborough News
Gainsborough Standard
Galloway Gazette
Glasgow South & Eastwood Extra
Glenrothes Gazette
Grantham Journal
Guide & Gazette
Hailsham Gazette
Halifax Courier
Harborough Mail
Harrogate Advertiser
Hartlepool Mail
Hastings & Bexhill AdNews
Hastings & St Leonards Observer
Haverhill Echo
Hawick News
Hayling Islander
Hebden Bridge Times
Hemel Gazette
Hemsworth & South Elmsall Express
Herald
Herald & Post
Herald Express
Horncastle News
Horsham & District Advertiser
Hucknall Dispatch
Ilkeston Advertiser
Inverurie Herald
Isle of Man Courier
Isle of Man Examiner
Jobs Today
Kenilworth Weekly News
Kilkenny People
Kilsyth Chronicle
Kincardineshire Observer
Kirkintilloch Herald
Kirriemuir Herald
Knaresborough Post
Lanark Gazette
Lancashire Evening Post
Lancaster Guardian
Lancing Herald
Larne Times
Leamington Spa Courier
Leeds Weekly News
Leigh Reporter
Leighton Buzzard Observer
Leinster Express
Leinster Leader
Leitrim Observer
Leyland Guardian
Limerick Leader
Lincolnshire Free Press
Linlithgowshire Journal & Gazette
Lisburn Echo
Littlehampton Advertiser
Littlehampton Gazette
Londonderry Sentinel
Longford Leader
Louth Leader
Lurgan Mail
Luton News
Lutterworth Mail
Lynn News
Lytham St Annes Express
Mansfield/Ashfield Chad
Manx Independent
Market Rasen Mail
Matlock Mercury
Mearns Leader
Melton Times
Mid Sussex Citizen
Mid Sussex Times
Mid Ulster Mail
Mid-Ulster Mail (South Derry Edition)
Midhurst & Petworth Observer
Milngavie & Bearsden Herald
Milton Keynes Citizen
Mirfield Reporter
Montrose Review
Morecambe Guardian
Morley Observer and Advertiser
Morpeth Herald
Motherwell Times
Musselburgh News
Nelson Leader
Newmarket Journal
News Guardian
News Letter (Northern Ireland)
News Post Leader
Newtownabbey Times
Norfolk Citizen
North Yorkshire News
Northampton Chronicle & Echo
Northampton Mercury
Northamptonshire Telegraph
Northern Farming Gazette
Northumberland Gazette
Padiham Express
Pateley Bridge & Nidderdale Herald
Peak Courier
Pendle Express
Peterborough Citizen
Peterborough Telegraph
Petersfield Post
Pontefract & Castleford Express
Portadown Times
Pudsey Times
Reader Shop
Reader Travel
Retford Trader and Guardian
Ripley & Heanor News
Rye & Battle Observer
Scarborough News
Scotland on Sunday
Seaford Gazette
Selby Times
Selkirk Weekend Advertiser
Sheffield Telegraph
Sheffield Weekly Gazette
Shields Gazette
Shoreham Advertiser
Shoreham Herald
Skegness Standard
Sleaford Standard
South Tipp Today
South Yorkshire Times
Southern Reporter
Spalding Guardian
Spenborough Guardian
St Helens, Prescot & Knowsley Reporter
St. Andrews Citizen
Stamford Mercury
Star Series
Steyning Herald
Stornoway Gazette
Suffolk Free Press
Sunday Journal
Sunderland Echo
Sussex Express Series
Thame Gazette
The Advertiser (Midlothian)
The Buteman
The Courier (Garstang)
The Doncaster Star
The Falkirk Herald
The Gazette
The Local
The Nationalist & Munster Advertiser
The News
The News (Longridge)
The Rugby Advertiser
The Rugby Review
The Rutland Times
The Scotsman
The Star
The Visitor (Morecambe)
Tipperary Star
Todmorden News
Trials and Motocross News
Tyrone Times
Ulster Star
Wakefield Express
Warwick Courier
Weekend Herald
West Sussex County Times
West Sussex Gazette
Wharfe Valley Times
Whitby Gazette
Wigan Evening Post
Wigan Observer
Wigan Reporter
Worksop Guardian
Worthing Advertiser
Worthing Herald
Yorkshire Evening Post
Yorkshire Post

75 'Local World' websites

Ashbourne News
Ashford Herald
Bath Chronicle
Bedfordshire on Sunday
Black Country Bugle
Blackmore Vale
Boston Target
Brentwood Gazette
Bristol Post
Burton Mail
Cambridge News
Cannock Mercury
Canterbury Times
Carmarthen Journal
Central Somerset Gazette
Cheddar Valley Gazette
Cleethorpes People
Crawley News
Croydon Advertiser
Derby Telegraph
Dorking and Leatherhead Advertiser
Dover Express
East Grinstead Courier
East Lindsey Target
Ely News
Essex Chronicle
Exeter Express and Echo
Folkestone Herald
Frome Standard
Gloucester Citizen
Gloucestershire Echo
Great Barr Observer
Grimsby Telegraph
Harlow Star
Hertfordshire Mercury
Herts and Essex Observer
Hull Daily Mail
Kent and Sussex Courier
Leek Post and Times
Leicester Mercury
Lichfield Mercury
Lincolnshire Echo
Llanelli Star
Luton on Sunday
Maidstone and Medway News
MK Web
North Devon Journal
North Somerset Mercury
Northampton Herald and Post
Nottingham Post
Nuneaton News
Plymouth Herald
Retford Times
Scunthorpe Telegraph
Sevenoaks Chronicle
Shepton Mallet Journal
Sleaford Target
Somerset Guardian
South Wales Evening Post
Staffordshire Life
Staffs Newsletter
Stoke Sentinel
Stroud Life
Surrey Mirror
Sutton Coldfield Observer
Tamworth Herald
Thanet Gazette
The Cornishman
Tiverton Gazette
Torquay Herald Express
Uttoxeter Post and Times
Walsall Advertiser
Wells Journal
West Briton
Western Daily Press
Western Gazette
Western Morning News

144 'Newsquest' websites

Advertiser Series
Aire Valley Advertiser
Andover Advertiser
Asian Image
Banbury Cake
Barry and District News
Basildon Recorder
Basingstoke Gazette
Bicester Advertiser
Blackburn Citizen
Blackpool Citizen
Boating Cornwall
Borehamwood Times
Bournemouth Echo
Bradford Telegraph and Argus
Braintree and Witham Times
Brentwood Weekly News
Bridgwater Mercury
Bridport and Lyme Regis News
Bromsgrove Advertiser
Bucks Free Press
Burnham and Highbridge Weekly News
Burnley and Pendle Citizen
Bury Times
Campaign Series
Chard and Ilminster News
Chelmsford Weekly News
Chester-le-Street
Chorley Citizen
Clacton and Frinton Gazette
Congleton Guardian
Consett Stanley Advertiser
Cotswold Journal
Craven Herald
Crewe Guardian
Croydon Guardian
Daily Echo
Darlington and Stockton Times
Darlington, Aycliffe & Sedgefield Advertiser
Dorset Echo
Droitwich Advertiser
Dudley News
Durham Advertiser
Ealing Times
East London and West Essex Guardian Series
Echo
Enfield Independent
Epping Forest Guardian
Epsom Guardian
Essex County Standard
Evesham Journal
Falmouth Packet
Free Press Series
Gazette and Herald
Halesowen News
Halstead Gazette
Hampshire Chronicle
Haringey Independent
Harrow Times
Harwich and Manningtree Standard
Herald Series
Hereford Times
Hillingdon Times
http://www.durhamtimes.co.uk/
Ilkley Gazette
Keighley News
Kidderminster Shuttle
Kingston Guardian
Knutsford Guardian
Lancashire Telegraph
Lancaster And Morecambe Citizen
Ledbury Reporter
Leigh Journal
Limited Edition Somerset
Ludlow Advertiser
Maldon and Burnham Standard
Malvern Gazette
Messenger Newspapers
Mid Devon Star
Middlewich Guardian
Milford Mercury
New Forest Post
News Shopper
North Yorkshire Advertiser
Northwich Guardian
Oxford Mail
Penarth Times
Preston and Leyland Citizen
Prestwich and Whitefield Guide
Redditch Advertiser
Redhill and Reigate Life
Richmond and Twickenham Times
Romsey Advertiser
Runcorn and Widnes World
Salisbury Journal
Smallholder
Somerset County Gazette
South Wales Argus
South Wales Guardian
South West Farner
Southend Standard
Southern Farmer
St Albans and Harpenden Review
St Helens Star
Stourbridge News
Streatham Guardian
Surrey Comet
Sutton Guardian
Swanage and Wareham Voice
Swindon Advertiser
Tewkesbury Admag
The Advertiser Series
The Argus
The Bolton News
The Northern Echo
The Oxford Times
The Westmorland Gazette
The Wiltshire Gazette and Herald
This is Cheshire
This is Lancashire
This is Local London
This is the West Country
This is Wiltshire
Thurrock Gazette
Times Series
Tivyside Advertiser
Wandsworth Guardian
Warrington Guardian
Watford Observer
Wear Valley Advertiser
Western Telegraph
Wharfedale Observer
Wiltshire Times
Wimbledon Guardian
Winsford Guardian
Wirral Globe
Witney Gazette
Worcester News
Yeovil Express
York Press
Your Local Guardian

25+ Other websites

Arkadia
Around Me App
Barclays Home Owner App
Bristol Property Live
Country Life
Find Properly
Gaff Search
Halifax Home Finder App
HomeonDemand
Kirstie and Phils Househunter App
latesthomes.co.uk
Live Yield
Locrating
London Live
Mumsnet
Nappy Valley
Newsnow
Nuroa
Placebuzz
Propertini
Property Sorter
Property to Renovate
Radarhomes
Retiremove
Samsung Smart TV App
The London Economic
The Move Channel
Our Investors Database & 500+ Websites
With our database of investors and other buyers, you have the perfect formula to create demand, spark bidding wars and sell your house in record times.
More than 1,800 sellers have sold their house in less than 10 days! We put your property in front of the right buyers for your selling timeline.
We don't just advertise your property...

we SELL it!
We pride ourselves on having a wider reach than any local estate agent, because our focus is national and local -- we target buyers across the country as well as in your immediate area.
Around 98% of movers now use the Internet to find their next property, with a large proportion of the offline 2% locating their new home via distinctive 'For Sale' boards. Our unrivaled online advertising (both local and national) means we have a presence that can't be ignored and our signs stick out a mile!
Our online portal network achieves over 180 million searches a month. Our local experts help you get the best price as fast as possible. Our screening process makes sure you don't waste time with window-shoppers.
The sites shown on this page are only a small part of our massive portal network. Please note that Springbok Properties partnerships can change as we continually push for the best possible exposure.
Start advertising on rightmove, zoopla and over 170 property portals at zero upfront costs.