How to Minimise Stress of Moving Day!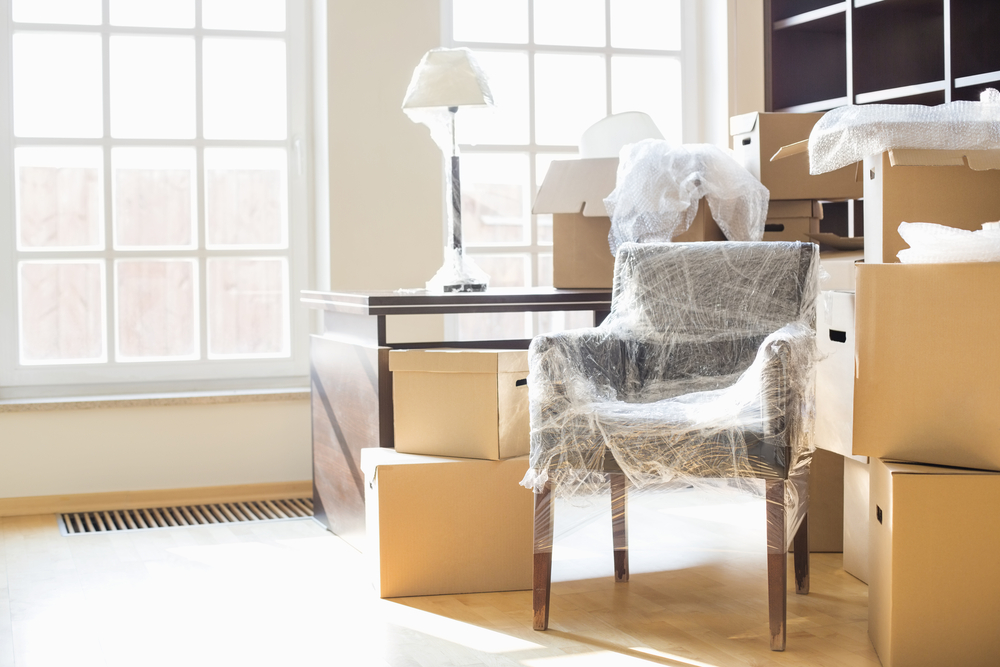 Moving day is often manic. So manic, that it's actually well known as one of the most stressful days that'll occur in your life.
But what if there was a quick at-a-glance guide from Springbok to help you overcome this dreaded day?
Well, look no further because here are all the top tips you need to take that stress away. It's all down to planning ahead well in advance.:
Once completion date is sorted
Be sure to look for a reliable removals firm. Make sure that they're insured and their insurance covers everything you pack. Also, you don't want them to charge you if the deal falls through and you have to cancel last minute.
Note: Try not to move on a Monday or Friday as these are the busiest days of the week on roads. Though most people prefer moving on a Friday, as they have the weekend ahead for sorting most things out.
Inform all your main contacts that you're moving so you don't have any post going to your old address. Make sure you inform all the banks, utility companies etc that you're moving in advance, and leave a forwarding address for the new owners in case any post slips through. Alternatively, for a small fee, you can ask the post office to forward all your mail for you.
If you have any pets, consider chatting to a vet about how you can make your move less stressful for them.
A week before the move
When packing, make sure to mark the boxes very clearly with a note of the contents so your movers know where to put them and you also know where your belongings are. Be sure to also set aside a box with all the essentials such as kettle, tea bags, mugs, etc. so you can have this to hand immediately on moving day.
Try to keep everything as clean as possible. Most professional movers will wrap your furniture in blankets to keep it clean (though do doublecheck that they do this). Consider asking a cleaner to go into your new home to clean it if there is time. It's always harder to clean once furniture is in place.
Find out whether the removals firms will dismantle your furniture for you or if you'll need to do it yourself. Most firms will take down your beds for you, but let you leave your clothes in the drawers of dressers.
Note: make sure the moving date and time is confirmed
Moving day
Make sure your movers understand your requests – for example if you have a grandfather clock that needs moving ¬- and they have a way of contacting you. If sentimental items are in the house, perhaps keepsakes given by loved ones, then let them know so they take extra care with them. If the items are small enough, such as jewellery, consider taking them in your own vehicle or leaving them in a safe place with friends.
Once your home is empty, do a double-check of the rooms to make sure nothing is left behind, no taps are dripping, plugs are switched off, and everything is locked up including windows. Check on hooks behind doors and inside all cupboards as it's easy to overlook items that are left here.
Once you're in the new property, make sure everything is in working order. Gas, electricity, water etc. should all be working and everything else with it. Take a look around for any faults such as taps that don't work or toilets that don't flush, etc. and if there are, then contact your surveyor.
Of course, moving day can be stressful and if you need more advice or information, then give us a call on 0800 068 4015 for more advice.