Why an EPC Certificate is So Important For Selling Your House?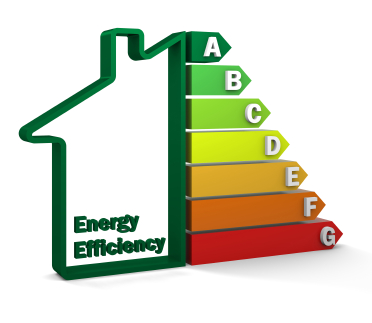 Whether selling, renting or building a property in the UK, an Energy Performance Certificate (EPC) is paramount. Given that buyers should be aware of, not only the price of a property but, how much it will cost to run, an epc certificate cost is essential to a successful sale.
The only exceptions to not paying the epc certificate cost are specialised buildings. These include churches, listed properties, industrial and temporary buildings.
An EPC Certificate
An energy performance certificate shows buyers how efficient a home is, the cost of running the property, and makes any recommendations of how to improve the energy efficiency of your home.
An EPC Certificate is very straightforward to understand. It features different colour bands that show how energy efficient a home is. The more energy-efficient a home is, the more the epc certificate cost savings will be.
Properties are ranked from A-G, with A being the most efficient and G being the least. Modern properties with modern insulation will typically be ranked as 'A'. Much older properties can be ranked as 'G'.
To find out more on the EPC certificate cost of owning a property with a poor energy rating, or to sell your home fast with no upfront costs for up to 99% market value, contact us today for a free valuation How to Get an EPC Certificate
The EPC Register allows homeowners to find a registered domestic property assessor to conduct an energy efficiency review of their property, and features a list of existing certificates.
In addition, The EPC Register allows homeowners to review the energy efficiency of their property to ensure any previous inspection is appropriately accredited.
Once the property has been appropriately accredited, it will be placed on the EPC Register. Any epc certificate is valid for a period of 10 years, and can be easily retrieved by from the register.
TheEPC Certificate Cost of an Invalid Certificate
A valid EPC Certificate must be presented free-of-charge by the property vendor, when buying a home, or the landlord when renting a property. Failure to provide an epc certificate cost free-of-charge, or at all, can result in a £200 fine for the vendor or landlord.
Springbok Properties ensures that every one of our properties listed holds a valid epc certificate. It is such dedication to providing our customers with a transparent and customer-centric service that has seen us voted the best branch for customer service in the UK 2 years running. To find out more about our services, or to list your property, call us TODAY on 0800 068 7935 or click here for a free valuation & EPC advise
The EPC Certificate Cost to Purchase for Consumers
Depending on the retailer, an epc certificate cost does vary. Homeowners that opt for an epc certificate cost through the retailer can expect to pay anywhere between £70 – £120. For the most affordable epc certificate cost, consumers are advised to shop around.
As a business dedicated to helping our customers with everything they need to know about selling a home fast for up to 99% of its value, as well as guidance on different aspects of home ownership, Springbok Properties would be happy to advise you on epc certificate cost, and where to attain one.
Call us today on 0800 068 7935 or contact us and speak to one of our award-winning customer service team.
Is an EPC Certificate Cost Saving?
Yes. In addition to providing homeowners with any measures that need to be undertaken to save money on utilities, the epc certificate cost savings extend to more detailed information about the potential cost of upgrading heating, lighting and water.
By way of comparison, epc certificate cost savings can also be calculated after homeowners have made the upgrades. This clearly states how much money homeowners have saved.
Improving an EPC Certificate Cost Savings
When selling your home, it's in the vendor's interests to improve an epc certificate cost savings rating. This is achieved by improving the energy efficiency of your home.
Homeowners can take simple steps like investigating and improving loft insulation, or ensuring that cavity wall insulation is adequate for the property.
Additional epc certificate cost-savings include installing draught-proof measures on the windows, doors, fireplaces and letterboxes.
Springbok Properties has a strong team of experienced property professionals, can advise you on how to ensure any epc certificate cost doesn't hold up the quick sale of your property.
To find out how you can sell your home fast with no upfront fees, contact us today for a free valuation.