Exchange of Contracts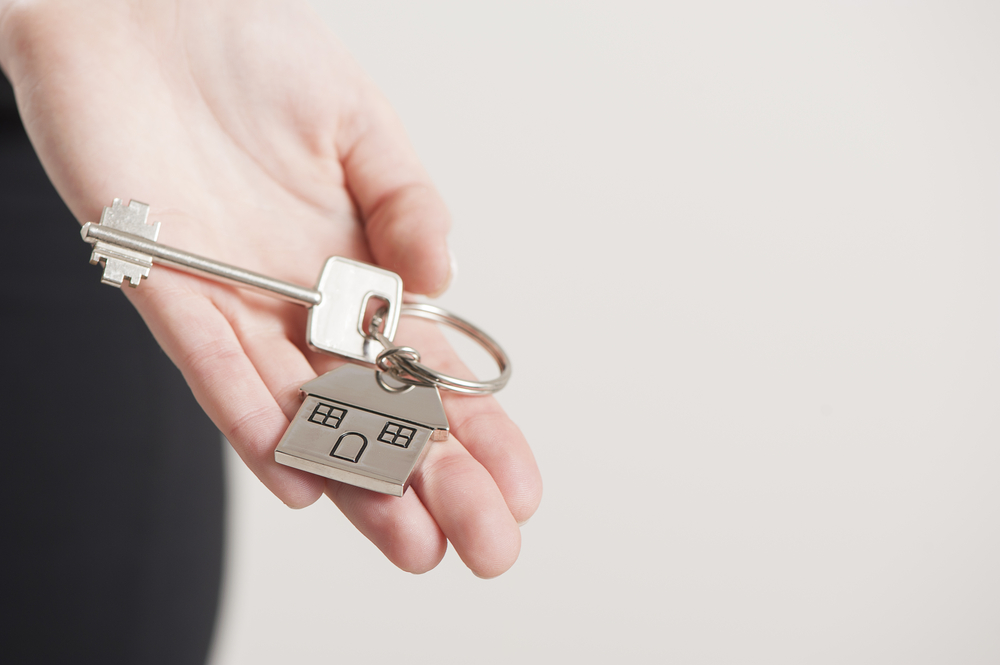 How Springbok Properties Can Ensure a Swift and Easy Way to Exchange Contracts: What Every Homeowner Needs to Know
The most exciting part of buying or selling a home is when the exchange of contracts is made. For both buyers and vendors, this final stage is the result of all the time and effort that's gone into buying or selling a property.
Whether you're a first-time buyer or an experienced property investor, exchanging contractsis process that requires care, attention and a meticulous approach.
Here at Springbok Properties, our award-winning customer service team will manage the exchanging process on your behalf, completely alleviating any stress on your part, and pushing through that quick sale, allowing you to sit back and relax as the sale of your home is completed.
Why Is an Exchange of Contracts is Necessary?
Until the exchange of contracts has been completed, the vendor is under no obligation to buy the property, just as the buyer is under no obligation to purchase the property. This means that either party can pull out at any time. Only when the exchange of contracts has been made by both party's solicitors does the agreement become legally binding.
When Is the Exchange of Contracts Made?
The exchange of contracts is typically made between a week and a month before completion. However, many homeowners choose to exchange contracts on the day of completion. Because the exchange of contracts is legally binding, its paramount that every single aspect of the sale has been covered. This includes the agreed sale price, conformation of mortgage, the deposit, and any insurance has been taken out.
In addition to this, the exchange of contracts should make sure that everything covered in the sale and purchase is clarified to both parties. This includes any fixtures and fittings that have been agreed in the sale. Both parties should also understand every single aspect of the contract.
Only once this has all been covered can the exchange contracts house purchase or sale be completed
Can an Exchange of Contracts and Completion Be Made on the Same Day?
Yes. Increasingly common, exchanging contracts and completing the property transaction can be made on the same day. Committing to finalising the exchange of contracts and completion on the same day certainly speeds up the process – making it perfect for vendors looking to sell their home fast.
With 8 years' experience selling homes fast throughout the UK, Springbok Properties can help you exchange contracts in a single day. To find out more about getting your home sold in as little as 7 days, and completed on the same day, contact us today on: 0800 068 7935.
How Is the Exchange of Contracts Made?
An exchange of contracts is made by the vendor's and buyers solicitors of conveyancers. This can be done over the phone, with both party's solicitors agreeing that both contracts have no discrepancies. Once both solicitors have agreed that the contracts are identical, copies will then be exchanged in the post.
If exchanging contracts in a chain, solicitors or conveyancers will complete the same process, but the contracts will only be released once all parties are happy with the sale. Should one or more parties dispute an aspect of the contract or even pull out, completion will be delayed, or could even fall through.
Springbok Properties has a wealth of experience exchanging contracts between buyers and vendors in a chain. Our fully-trained and highly-experienced conveyancers ensure that the exchange of contracts is completed without even the slightest hiccup. To enquire about any aspect of just how the exchange of contracts is made, contact Springbok Properties TODAY on: 0800 068 7935. Being awarded the best sales branch in the UK for two years running, we can certainly provide you with the answers to any questions you may have.
What Happens After the Exchange of Contracts?
Once the exchange of contracts has been made, buyers and vendors can breathe a sigh of relief, safe in the knowledge that the sale and purchase of any property is 99% completed.
Before moving into a new property, buyers are advised to complete one final check to ensure that they completely understand everything about the property they're buying.
This final check should include sending a copy of property deeds to your mortgage lender who will hold this in safe-keeping until the buyer has paid off their mortgage and notified the freeholder, if the purchased property is leasehold.
Post exchange of contracts, the new homeowner will need to notify their bank and utilities provider. They will also need to redirect any mail to their new address. This typically costs £31.99 for up to 3 months, £41.99 for up to six months and £59.99 for up to 12 months.
Having exchanged contracts on 1800 properties in under 10 days, Springbok Properties knows how to sell your home fast. To find out more about how we can sell your home quickly, call us TODAY on: 0800 068 7935.